Cabinets & Shopfitting
There is no point in making delicious gelato and pastry and then not preserving and showcasing it at its best. A display cabinet is your shop window. It is what your customers will see and highlights your wonderful products. Whether you're investing in a single display case or a complete turnkey project, we can help make your ideas a reality.
The Perfect Fit
Our experienced business development managers know their territories well and can advise on everything from expected rents and rates through to ideal shop sizes, possible layouts & configurations and what showcases will work best for your specific products. These could be artisan gelato, pastry, gelato on a stick, single portion desserts, gelato cake or other snacks. We can supply you a single display case or work with you to produce a full set of 2D drawings and 3D plans, allowing you to see what the finished project could look like when installed.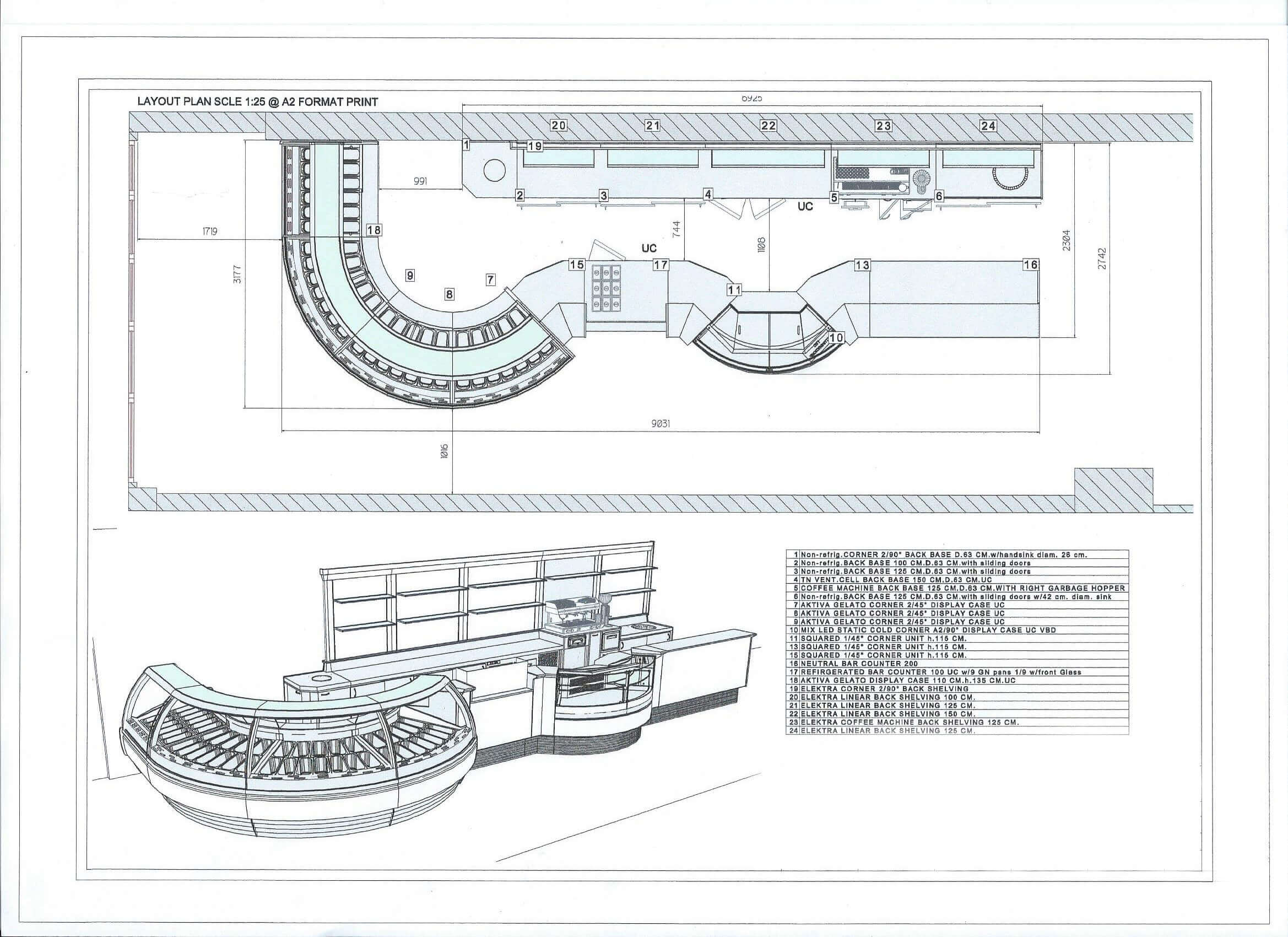 "We installed a full range of equipment, including the latest Maestro HE Batch Freezer, Pastomaster 60 RTL, 191 Miss Yogurt, 191 Monoporzioni Soft Serve machine, Miniwip cream whipper, Granismart 2 frozen cocktail unit and the Chocolady hot chocolate machine. In addition, a full range of temperature monitored display storage solutions and the latest refrigeration appliances has made ParadICE a real flagship site."
"When I first met Bipin and Nishma, they were both very excited about the prospect of opening their own Gelateria. We discussed initial ideas, examined plans and came up with a number of concepts which we could build on to create the final proposal and move the venture forward."
"We were delighted that Alan and the Carpigiani team were able to help us with everything from finding the site through to the shop fit, design ideas and of course the all-important production equipment. With their experience and help, it wasn't long before we had identified the site in Harborne, and having made a handful of visits to Carpigiani customers in Italy we were able to see the endless possibilities achieved by using the company's design and shop fit service."