Premium Soft Serve Case Study
A visit to Hotel Chocolat's Milton Keynes retail store and café makes it clear why the cocoa-growing chocolatiers is at the forefront of product innovation.
Based in the award-wining Centre:MK retail complex, the Hotel Chocolate boutique is one of the company's 30 'Cocoa Cafés' and 60+ ice cream locations, and is a great example of the original retail offering developed by the brand over the past 14 years. The strong design ethos successfully marries the dual personalities of Hotel Chocolat - namely the sophisticated, fashion-led side of its stylish products and the earthy, authentic aspects of a hands-on cocoa grower.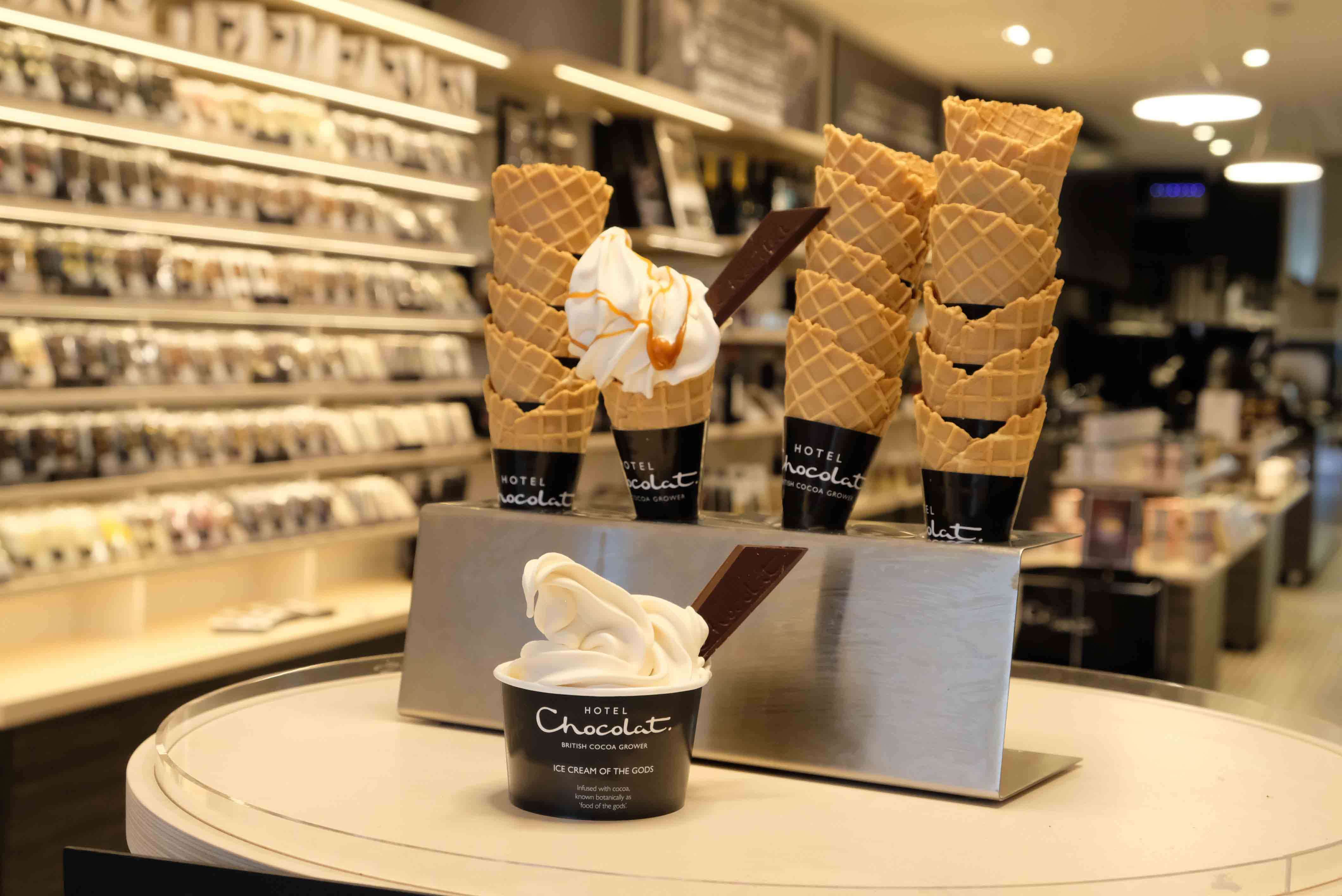 James Drake, Hotel Chocolat's Operations and Category Manager for Food & Beverage, explains
"Opening cafés within our stores was a natural development for Hotel Chocolat, our café offering began with a simple menu of luxurious drinking chocolate, and was an instant hit with customers. Our café menu now includes a 'Cocoa Versus Coffee Bar', an eye-catching brownie gallery, and our new 'Ice Cream of the Gods', made from thick, rich, Jersey milk ice cream infused with cocoa nibs."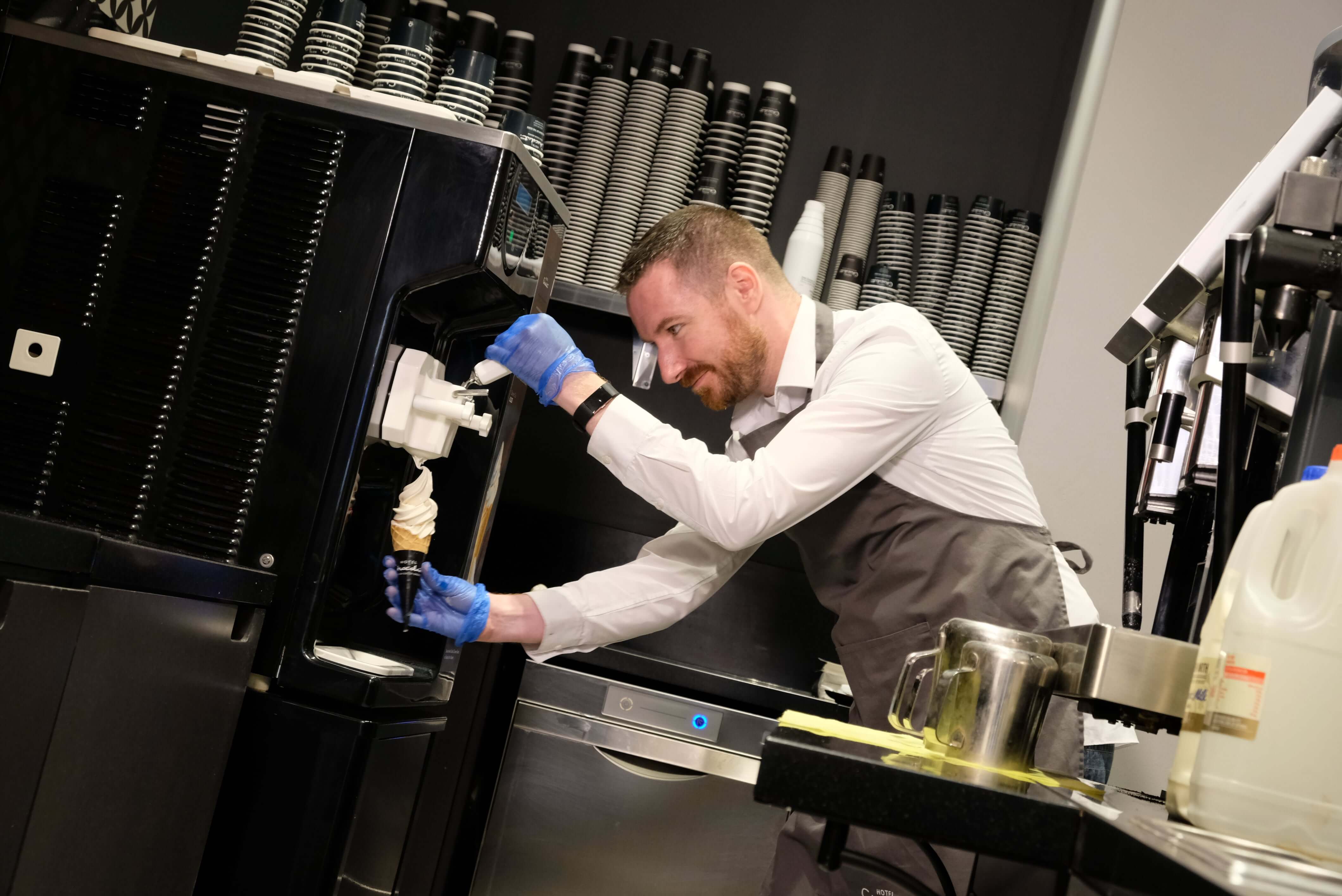 Find Out How Carpigiani Can Help You
We have helped hundreds of companies from Start-ups to large group and National accounts to optimise their dessert offering and re-inspire their menus.
Talk to us to find out how we can help you.
Archie's
See why Archie's partnered with Carpigiani at their cool hang-outs for food lovers and those with a sweet tooth alike.
Dolly's Desserts
See why Dolly's Desserts partnered with Carpigiani for their dessert shops... serving cookie dough, brownies, sundaes more - see video
Rassams Creamery
Rassam's Creamery is a spectacular story showing how a simple idea can lead to an up and coming successful franchise