Soft Serve Dessert Case Study
From the age of 8 years, Chef Francesco Mazzei would more often than not be found in his uncle's gelateria in Calabria, Southern Italy. Since pursuing a career in food, Francesco has travelled across the continents to work in some of the world's greatest restaurants. Eventually settling in London, Franceso endeavoured to open his own restaurants, now some of the capital's most renowned establishments, famed for their simple yet critically acclaimed Italian dishes.
Opening Fiume in 2017, Francesco's latest adventure is a superbly stylish restaurant that sits right on the bank of the River Thames in Battersea Power Station's Circus West Village. With concertina doors opening to reveal a stunning terrace, the restaurant allows passers by to sit, eat, enjoy a class of wine and watch the world go by in true Italian style.
For the summer of 2019, alongside Fiume, a giant TV screen allowed visitors of Battersea's Circus West Village to watch Wimbledon, every match, live!
"Wimbledon has been fantastic" states Francesco, "every game has been shown on the screen and throughout the entire summer we have a Carpigiani ice cream machine sitting right here on our terrace. What's more British than Wimbledon? And more Italian than delicious ice cream from a Carpigiani machine? At Fiume, we make the best soft serve ice cream and with lots of fabulous outdoor events throughout the summer months, it's easy for people to pick up an ice cream as they wander around."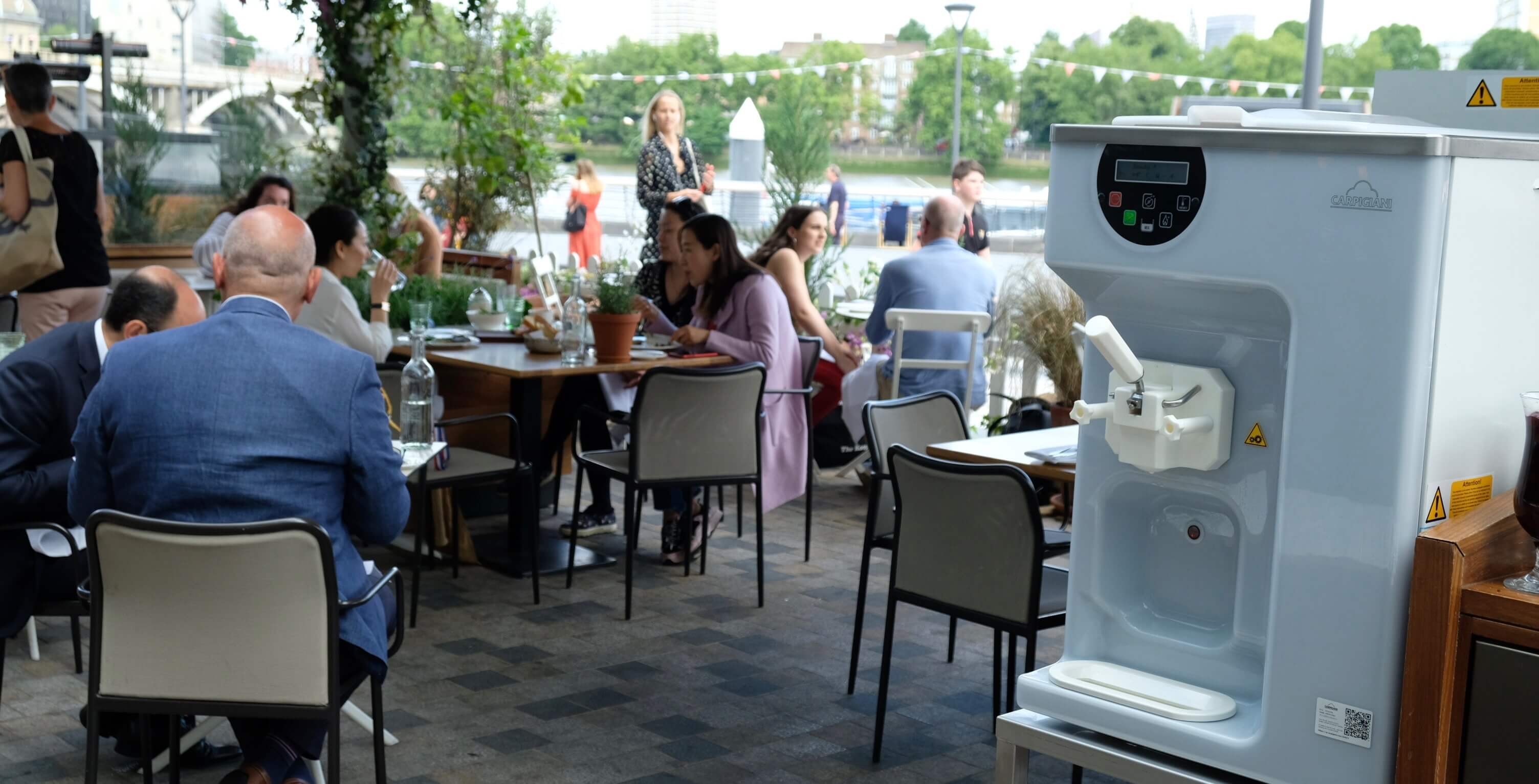 Find Out How Carpigiani Can Help You
We have helped hundreds of companies from Start-ups to large group and National accounts to optimise their dessert offering and re-inspire their menus.
Talk to us to find out how we can help you.
Archie's
See why Archie's partnered with Carpigiani at their cool hang-outs for food lovers and those with a sweet tooth alike.
Dolly's Desserts
See why Dolly's Desserts partnered with Carpigiani for their dessert shops... serving cookie dough, brownies, sundaes more - see video
Rassams Creamery
Rassam's Creamery is a spectacular story showing how a simple idea can lead to an up and coming successful franchise