Part Exchange | Buy Refurbished Equipment | Sell Used Ice Cream Machines
Welcome to the Carpigiani UK buy and sell page! As the market leader in ice cream machines and equipment, we're proud to offer a range of services to our customers. Whether you're looking to buy new equipment, trade in your old machines, or find a great deal on refurbished equipment, you've come to the right place.
At Carpigiani UK, we're committed to providing our customers with the latest technology and the highest quality ice cream equipment. When you buy from us, you can expect a range of benefits, including 12th month warranties, Installation & Commissioning, technical support, and access to our expert team of engineers. And if you're looking to upgrade your equipment, we offer a trade-in program that allows you to get credit towards a new purchase.
Contact us today to learn more!
Buy Refurbished Carpigiani Machines
Looking for a cost-effective way to upgrade your ice cream equipment? Check out our range of refurbished machines on the Carpigiani UK website. We take pride in refurbishing equipment to a high standard, ensuring that it meets the same quality and reliability standards as our new machines. Plus, all refurb machines are supported by a 12 month warranty.
Buying refurbished is not only a great way to save money, but it's also an environmentally-friendly purchasing option.
Click below to browse our selection today!
Sell Your Used Equipment to Carpigiani UK
If you have old ice cream equipment that you no longer need, Carpigiani UK can help. We buy back used machines from customers, offering a hassle-free process and a fair price. Our criteria for buying back equipment includes factors such as the make and model, condition, and age of the machine. Contact us today to find out if we can buy your old equipment!
Get a free quotation on your used equipment today!
Find out how much you can get for your used Carpigiani equipment.
Trade in your old equipment against the latest and greatest models.
Speak to a member of our team about your unique requirements.
Get in touch today
By entering your email you expressly consent to receive other resources to help you improve your content creation efforts.
Recommended Refurbished Machines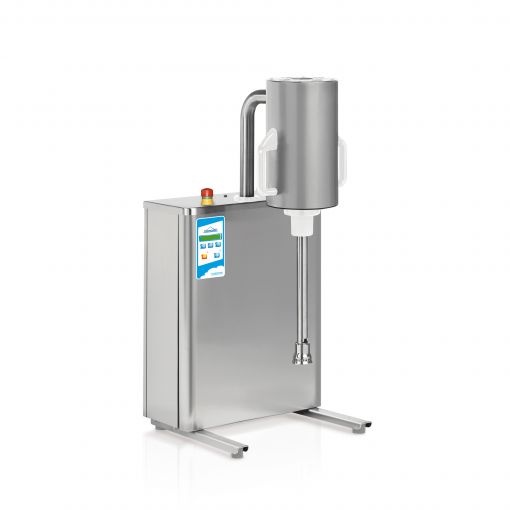 Artisan Gelato
TURBO MIX Blender
Blender and homogenizer for preparing Artisanal Gelato Mixes and much more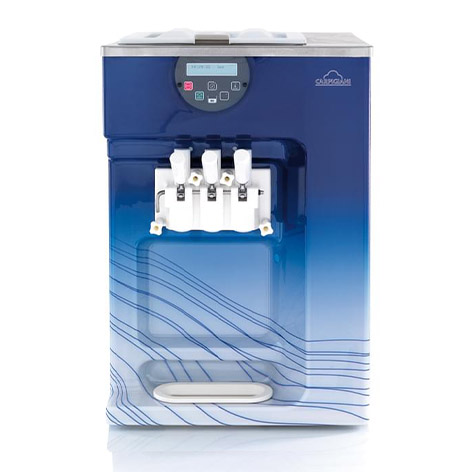 SOFT SERVE
New - 243P EVO
single phase water cooled, 340 servings per hour – (New machines) Cost new £13,995+vat special offer & limited stock £7995+vat, 12 months parts and labour warranty, includes delivery and installation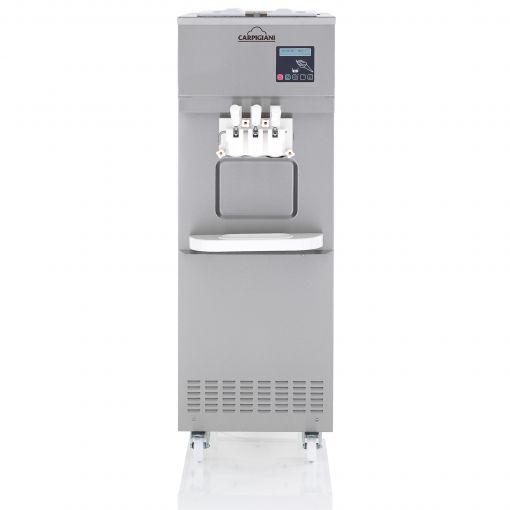 ARTISAN GELATO
Carpigiani TRE/B-AV EVO P
3 phase air cooled, 480 servings per hour, 12 months parts and labour warranty, includes delivery and installation.
WANT SOMETHING GREAT?
Download Your Copy of the Carpigiani Guide to Artisan Gelato.
Find out why Carpigiani is the no.1 choice for Artisan Gelato.
Increase your profits using our profitability template.
World Class Artisan Gelato machines - discover the perfect solution for your business.
Get it in your inbox ;)
By entering your email you expressly consent to receive other resources and communications to help you as detailed within our Privacy Policy.
My team and I worked closely with Carpigiani UK, who helped us design the layout and worked closely with us to specify the equipment we would need to handle the extensive range we wanted to offer and the peak demand we expected to generate."
I had been considering setting up a gelato business for a number of years. With limited knowledge and experience myself, I took the decision to sign up for an intensive course which would at least allow me to understand the basics. Having researched different options, I decided to join the Carpigiani Gelato University in Bologna, Italy."