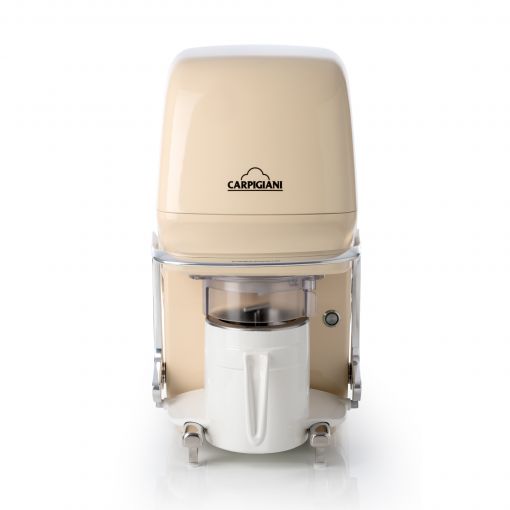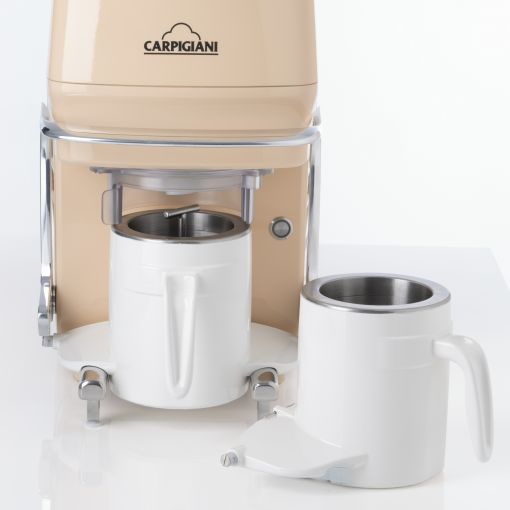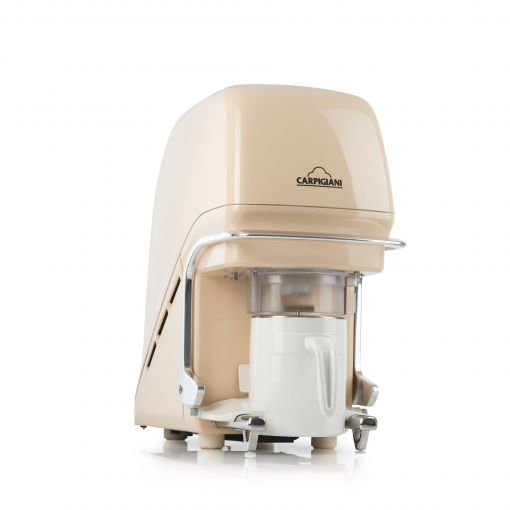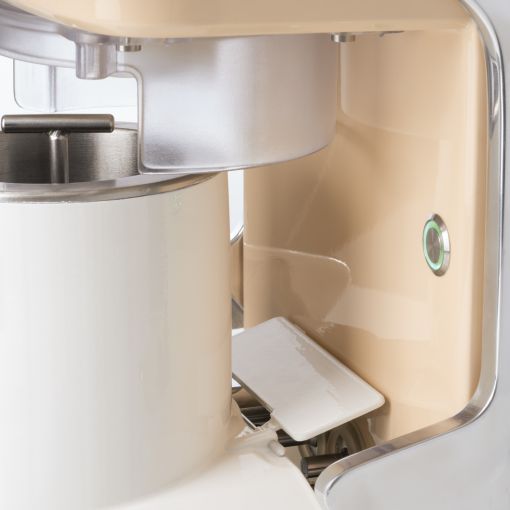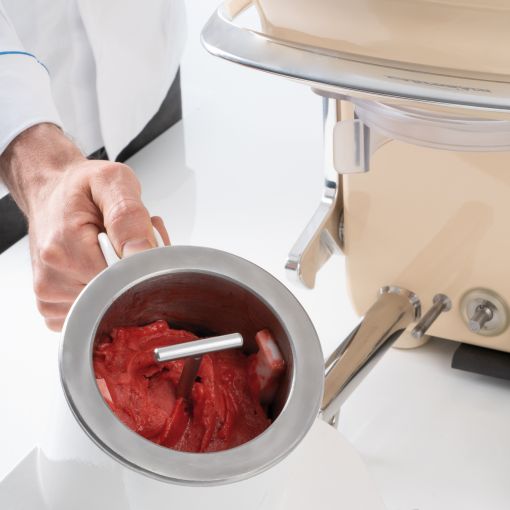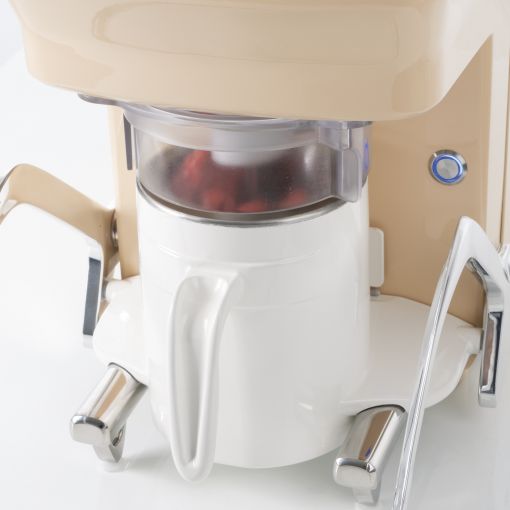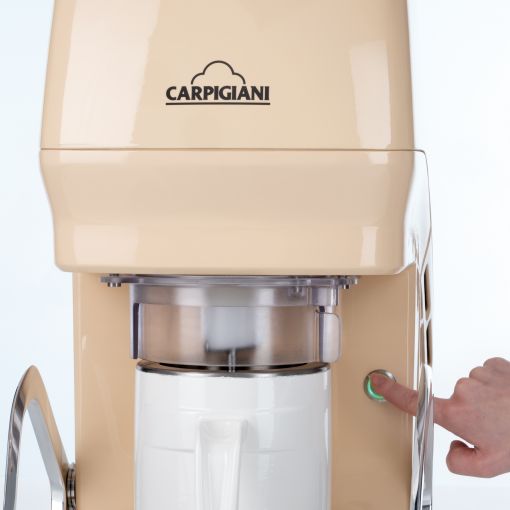 Discover the compact power of our Freeze & Go batch freezer, spanning just 55 cm, encompassing the renowned Carpigiani ice cream technology. Boasting a classic retro design with a vintage flair, this device is a must-have for every gelato enthusiast.
Experience the convenience of a single cylinder that handles creaming, storage, and even serving of your favourite ice cream and artisan gelato. With a simple plug-and-play setup, crafting delicious gelato becomes as easy as pressing a single button.
This efficient machine is capable of producing out up to 5kg of rich, creamy artisan gelato within an hour.
All of Carpigiani's technology enclosed in just 55 cm, and a totally renewed design with a vintage touch. Its compact dimensions facilitate the positioning of the machine, which can be installed with a single gesture and then is immediately ready to start production. Just 3 steps to make an authentic artisanal gelato.
One removable cylinder for freezing, storing, and serving gelato. Practical and easy to clean.
It tells you when it has finished freezing and then maintains the gelato at the right consistency.
Optional additional cylinders facilitate production.
Compact dimensions, just plug it in and it's ready to go.
It stops immediately if the protective lid is opened during freezing.
Accident prevention thanks to rounded corners.
Easy to clean. The cylinder protection lid closes every time the cylinder is removed from the machine, making it easier to wash.
Technical Characteristics
flavour
Flavours
Cylinder Capacity
max g
500
min g
150
Hourly production
kg
5
Electrical
Condenser
Air
Hz
50
Ph
1
Volt
230
Rated Power Input W
500
Dimensions
Dimension at base Height cm
55
Dimension at base Width cm
31
Dimension at base Depth cm | Handle up
54
Dimension at base Depth cm | Handle down
62
Net Weight kg
36
Note
Note
Hourly production rates vary according to the ingredients used. Production rates refer to a room temperature of 25°C. Freeze&Go is produced by Carpigiani with Quality System Certificate UNI EN ISO 9001. All specifications mentioned must be considered approximate. Carpigiani reserves the right to make any changes it deems necessary without notice.
Artisan Gelato Case Study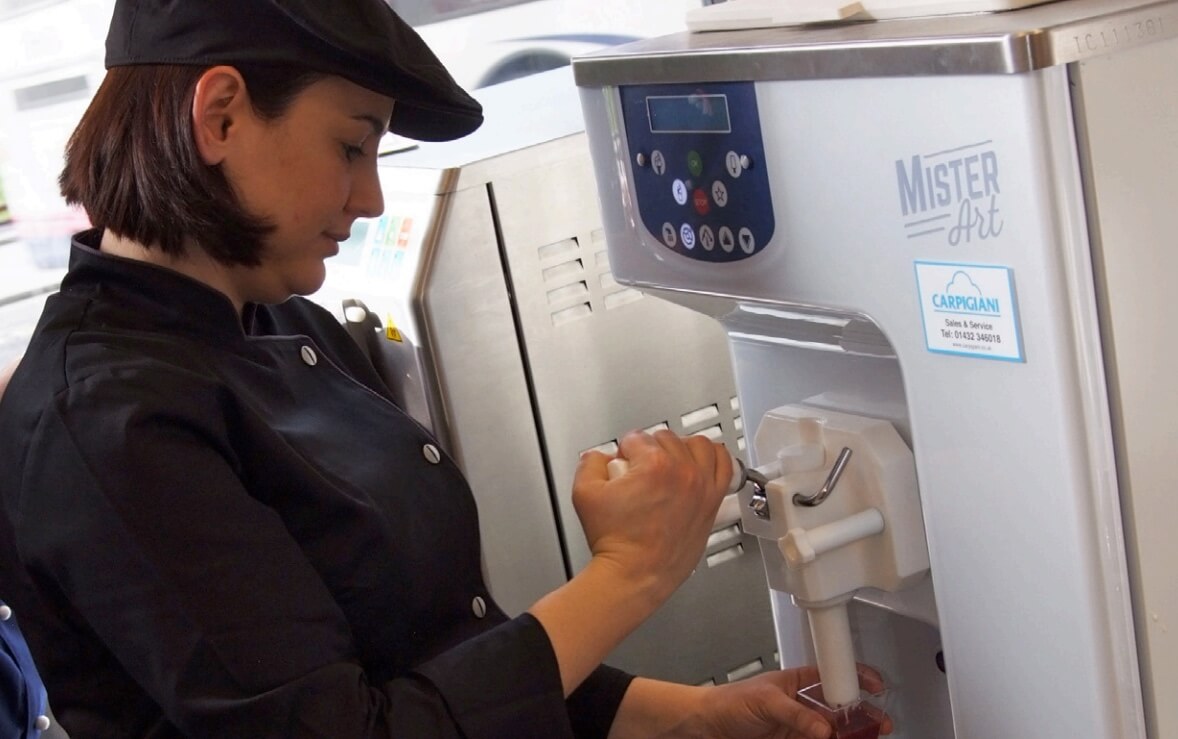 Customers Swoon for Bristols Finest Gelato offering
The brainchild of owner Bruno Forte, whose family have been producing real Italian Gelato for well over a century, Swoon's ethos focuses on using only the finest ingredients from around the world and combining them with a traditional process known for giving gelato its distinctive, smooth texture and delightful flavour....
Add Soft Serve to your food business