Read our Incredible Weird and Wonderful Ice Cream Combinations
What do you eat Ice Cream with? Have you ever thought about different combinations you might like to try? Read on, to find out some ways to make your Ice Cream menu fun, different and make yours and your customers taste buds truly sizzle………… To help you make these weird and wonderful Ice Cream combinations contact Carpigiani on 01432 817271 who will help you choose which of our Ice Cream Machines suits your business.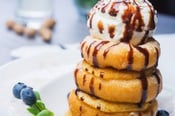 Doughnuts and Ice Cream – A true delight of sweet smooth ice cream and sweet doughnuts with crispy outsides, and soft fluffy interiors.

Bacon and Ice Cream Desert – Taste the delicious salty bacon which is a dast contract to the smooth creamy Ice Cream and Biscuit. This one will really make your taste buds tingle.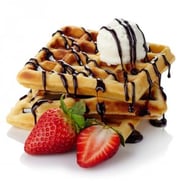 Waffles and Ice Cream – The delicious savoury taste of waffles versus the sweet cold ice cream, a true delight.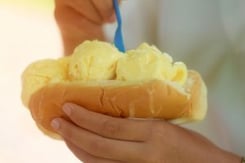 Ice Cream Roll – I know it may seem weird and not a temptation to try but go on have a go. Do you remember having banana sandwiches when you were young? An ice cream roll really is a great alternative treat. Go on, you know you want to, give it a try.

Chilli and Ice Cream – Do you like spice in your food? If you do then this is one for you to try. Creamy, cool ice cream combined with a hot spicy tang. A fantastic combination that will sparkle in your palette.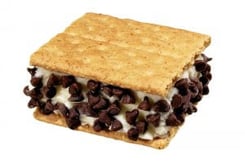 Savoury Biscuits and Ice Cream – The savoury taste of biscuits combined with the sweet creamy taste of ice cream, mmmm………….
Ice Cream Pie – Forget the apple pie and ice cream, why not try the delicious taste of creamy ice cream inside the sweet crispy pastry. Absolutely delicious.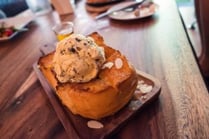 Ice Cream on Toast – Why not try ice cream on toast instead of your normal egg or beans on toast. It will satisfy your savoury and sweet cravings that's for sure.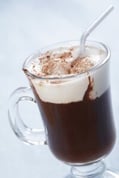 Hot Chocolate Ice Cream – Try a steaming, dark hot chocolate with a big scoop of ice cream on the top that will melt through the rich chocolatey flavours.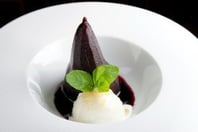 Red Wine and Ice Cream – Treat yourself to double trouble with an ice cream and baked pear treat, drizzled in a smooth, spicy enriched red wine, it will become one of your favourites.
Marshmallows and Ice Cream – Sweet sticky marshmallows combined with a smooth creamy ice cream is simply delicious and a favourite for everyone.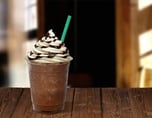 Coffee and Ice Cream – The taste of bitter iced coffee with cold sweet creamy ice cream is such a contrast, it is simply scrumptious.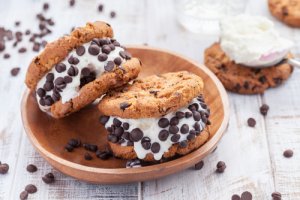 Chocolate Chip Cookie Ice Cream Sandwich – The crunchy crumbling cookies combined with the cold sweet ice cream is a loved treat for everyone.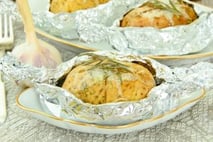 Baked and Ice Cream – The salty flavour of the baked potatoes skin, combined with the smooth cold ice cream is very different and maybe a one time try for most?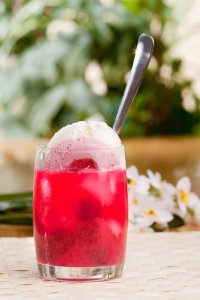 Raspberry Soda Ice Cream Float – This one is so easy and quick to make, the fizz of the raspberries and soda with the fuzz of the cold creamy ice cream when it's added, simply delicious and refreshing.
If any of these take your fancy then give them a try and let us know any weird and wonderful ice cream combinations we may have missed.
If you are looking for a professional ice cream machine for your restaurant, cafe or business then Carpigiani can help. With over 70 years experience in the professional catering equipment industry, we can offer you first class service from our in-house service team, Carpigiani technicians will come out, service and maintain your machine and we offer service contracts to suit your needs and business. Our Sales Team will help you decide which Soft Serve Ice Cream and Artisan Gelato Machine is best for your business and customer demand and our after sales team will help you with technical support whenever you need it. Give the team a call today on 01432 817271.
The Best Artisan Gelato Machines
Find out more about Carpigiani's range of Artisan Gelato machines.
Topics from this blog: Professional Ice Cream Machines Commercial Ice Cream Machines Ice Cream Equipment Ice Cream Machines