Low Fat Ice Cream Recipes discussed by Carpigiani UK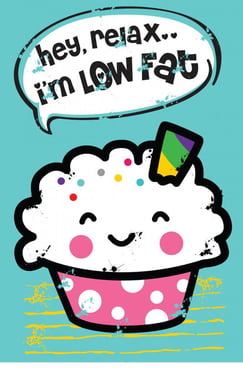 Everyone is trying harder to live and eat healthier and we all love a bit of ice cream and not just in the summer. It is the best thing to cool you down in the warmer months and a delight to spoil yourself in the winter to accompany a comfort food like apple pie or warm chocolate brownies. We have put together some amazing Low Fat Ice Cream Recipes for you which will delight your customers and enhance your menu.
All these recipes can be adapted and made using your Carpigiani machine.
It a favourite with everyone and it is……..
Low Fat Vanilla Ice Cream
This tasty vanilla ice-cream has all the flavour but much less of the fat so you can offer it as a dessert on its own, with fruit or to accompany a staple dessert from your menu without your customers feeling the guilt, just perfect.
Ingredients
2 teaspoons powdered gelatine
60ml (1/4 cup) cold water
1 x 375ml light & creamy evaporated milk (Carnation brand)
1 vanilla bean, split
80ml (1/3 cup) light thickened cream
Method
Step 1
Sprinkle gelatine over the water in a small heatproof jug. Place jug in a small saucepan of simmering water and whisk with a fork until gelatine dissolves. Set aside for 2 minutes to cool slightly.
Step 2
Combine evaporated milk and vanilla bean in a medium saucepan and bring to the boil over medium heat. Remove from heat and stir in gelatine mixture. Set aside for 15 minutes to cool.
Step 3
Use an electric beater to whisk the cream in a small bowl until frothy.
Step 4
Use tongs to remove the vanilla bean from the milk mixture. Use a sharp knife to scrape seeds from vanilla bean into the milk mixture. Discard bean. Use an electric beater to whisk the milk mixture in a large bowl until frothy. Gradually pour in cream and whisk until combined.
Step 5
Pour mixture into a 2L (8-cup) capacity shallow metal container. Cover with foil and place in the freezer for 3 hours or until just set.
Step 6
Roughly break up ice-cream with a large metal spoon and transfer to a bowl. Beat with an electric beater until smooth and doubled in size. Quickly return to container. Cover with foil and freeze for another 4 hours or until firm. Scoop into serving glasses to serve.
(Recipe Taken from taste.com)
Low Fat Passionfruit Ice Cream
Ingredients
6 fresh passionfruit
1/2 cup demerara sugar
2 cups low fat prepared custard
2 cups natural yoghurt
Method
Step 1
Scoop pulp from passionfruit (see tip).
Step 2
Place 1 cup water and sugar into a small saucepan and stir over medium heat until sugar has dissolved. Add passionfruit pulp to syrup, increase heat and boil for 10 mins until thickened slightly. Cool.
Step 3
In a large bowl, whisk custard and yoghurt together until combined. Stir in cooled syrup until combined. Pour into a 10 x 20cm loaf tin (6-cup capacity) and freeze for 2 hours.
Step 4
Scoop into a food processor and process until smooth. This breaks up the ice crystals and makes it smoother. Return to the tin and freeze again until solid.
Step 5
To serve, scoop into bowls and serve with almond bread.
If you prefer, you can strain the passionfruit pulp and discard some or all the seeds before proceeding.
(Recipe Taken from woolworths.com)
Low Fat Pistachio Yoghurt Ice Cream
Ingredients
500ml reduced fat milk
4 egg yolks
½ cup (125g) caster sugar
1 cup Greek-style natural yoghurt
150g shelled pistachio nuts, toasted and roughly chopped
Method
Step 1
Heat milk in a heavy-based, non-stick saucepan, stirring often until very hot and without boiling or scorching milk. Transfer to a jug or bowl with a lip and set aside.
Step 2
Place egg yolks and sugar into mixing bowl and attach wire whisk, mix on speed 2 for 1 minute or until thick and sugar has completely dissolved. Slowly add a thin stream of hot milk, once combined add the remaining milk.
Step 3
Pour mixture into a heat resistant glass bowl and sit over simmering water. (Do not allow the water to touch the bowl). Cook stirring constantly, for about 4 – 5 minutes over medium heat until mixture thickens and lightly coats back of wooden spoon or silicone spatula. The mixture must not boil but will be quite hot.
Step 4
Transfer the thickened mixture back into the mixing bowl of the stand mixer, add the yoghurt and mix on speed 2 until smooth. Transfer to a large jug and chill for several hours or overnight.
Step 5
Assemble the ice cream bowl attachment (as per the user guide).
Turn mixture to speed 1, slowly add cooled custard to freezer bowl. Churn for 20 minutes or until the custard is beginning to thicken. Add the nuts and continue churning until a firm soft serve results.
Step 6
Immediately remove ice cream to serving dishes or transfer to an airtight, sealed container and freeze for 2-4 hours until frozen.
Step 7
Remove ice cream about 5 minutes before scooping. Home-made ice cream is harder than commercial ice cream so remove from freezer and allow to soften slightly.
(Recipe Taken from kitchenaid.com)
Hazelnut Dark Chocolate Low Fat Ice Cream Recipe
Ingredients
(approx. 12 ½-cup servings)
½ cup blanched hazelnuts
½ cup pitted dates
⅛ teaspoon sea salt
1 ½ teaspoon cocoa powder
1 cup low-fat plain Greek yoghurt
1 scoop chocolate whey protein powder
2 cups 1% chocolate milk*
¼ cup dark chocolate chunks
Method
Step 1
In a blender or food processor, puree hazelnuts, dates, salt, and cocoa powder until a chunky paste forms.
Step 2
With blender running, slowly add yogurt, protein powder, and chocolate milk until everything is combined
Step3
Add dark chocolate chunks and pulse
Step 4
Freeze for 1-2 hours
(Recipe is taken from precisionnutrition.com)
So that's it, there are some really easy Low Fat Ice Cream Recipes for you to adapt for your Carpigiani Ice Cream Machine and to adapt to make different flavours.
We hope you enjoy making them and tasting them and that they will become firm favourites on your menu.
If you are considering purchasing a Carpigiani Soft Serve or Gelato Machine or Equipment then you can contact us on 01432 817605 and one of our ice cream experts can help you with any queries you may have or book for one of our team to come and meet you.
We have over 70 years' experience of supplying the best quality ice cream equipment which will guarantee you profit from your ice cream sales.
The Best Artisan Gelato Machines
Find out more about Carpigiani's range of Artisan Gelato machines.
Topics from this blog: Ice Cream Low Fat Ice Cream Recipes Ice Cream Equipment Ice Cream Machines Low Fat Ice Cream